As the warmth of spring (and promise of summer) arrived in New York, the philanthropic flower was in full bloom at the annual Baldu Printemps for the Parkinson's Disease Foundation, held at the Pierre Hotel. The event, which raises funds for PDF's research programs, has been cultivated for many years by Page Morton Black, the foundation's chairman, who lent her classic cabaret voice to the iconic jingle for her late husband, William Black's company, Chock Full O'Nuts. This year, attended by its many supporters, the fetching fete honored outstanding figures in the Parkinson's field and raised $850,000 for research.

The evening's tallest trees were Dr. Oliver Sacks, upon whose novel the film Awakenings is based, who received the Isobel Robins Konecky Creativity Award, Mel and Carol Taub and family, who were honored with the Page and William Black Humanitarian Award, and Dr. Lewis Rowland, who got the Lifetime Achievement Award for his staunch commitment to the foundation.

Attendees included former New York Police Commissioner Ray Kelly, Amy Goldman, Dr. John Connelly, Dr. Stanley Fahn, Joanna Steichen, Roz Abrams, Blake and Craig Foster, Daniel Antonovich, Spiro Catechis, Karen Burke Goulandris and John and Margo Catsimatidis, while Len Berman, WNBC-TV sports anchor, oversaw the evening as master of ceremonies. The lush spring gathering proved that PDF's generous supporters keep this organization evergreen.
Donna Haimes wearing
St. John and Judith Lieber bag

Len Berman

Mel and Carol Taub

Isobel Robbins Konecky

Ingrid and Dr. John Connolly

Robin Elliott, Dr. Stanley Fahn

R. Scott Lalley and Spiro Catechis
Mayoral hopefuls,
John Catsimatidis and
Police Commish Ray Kelly
Page Morton Black on video

Ruth Bowen and Billy Bryant

Jill Drury, Maddee Stern, Kate Drury

Howard and Ginger Morgan

Dr. Oliver Sacks

Dr. Craig Foster and Blake Paddock Foster

Evan and Sandra Stern

Stevi Gurkoff, Dr. Lucien Cote, Jill Drury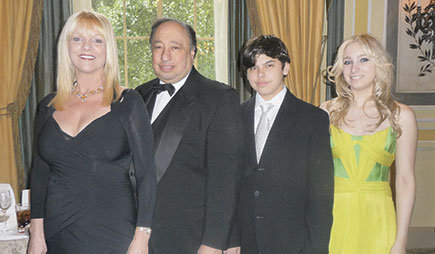 Margo, John, John Jr., and Andrea Catsimatidis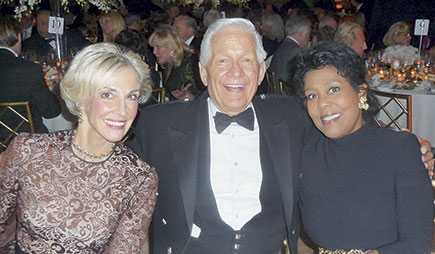 Dr. Karen Burke Goulandris, Daniel Antonovich, Roz Abrams