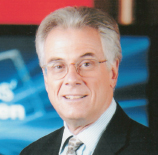 Trumbo is the stirring story of Dalton Trumbo, one of Hollywood's greatest screenwriters, who was hauled before the infamous House Un-American Activities Commit­tee in 1947 as a suspected subversive. There he faced the question: "Are you now or have you ever been a member of the Communist Party?" When he refused to answer, he and nine other writers cited not the Fifth, but the First Amendment, saying their freedom of speech was violated. They landed in jail for contempt of Congress. Then they were blacklisted by all the studios. The movie traces Trumbo's trek to Mexico, in the hopes of landing work in their small film industry, but he struggled for years. Interviews with his children, and readings from his writings by Liam Neeson, David Straithairn, Michael Douglas, Nathan Lane and Joan Allen, are stirring, with a theatrical feel. No surprise, since director Peter Askin directed the stage version of this poignant, powerful story.

It wasn't until 1956 when Deborah Kerr called out the name Robert Rich as winner of the Oscar for original story for The Brave One, when things began to change. That was an alias Trumbo used, and when several others with that name attempted to claim the prize, his chances of regaining his good name and reputation began to increase.

The next time you see Spartacus, notice the scene in which the Romans offer life to the vanquished slave army, if only they will identify their leader. "I'm Spartacus," says title player Kirk Douglas. But to his surprise, he's followed by Tony Curtis' character uttering the name. One by one, the other slaves arise and utter the same. Those lines came courtesy of Trumbo, writing for the first time under his own name in 13 years, making his powerful statement against the viciousness of the Committee and the studios. Today, 92-year-old Kirk Douglas tells us that breaking the blacklist by insisting Trumbo get screenplay credit for the movie was the proudest moment of his career.

Brick Lane is one of those off-the-beaten-track movies, based on a popular novel. It deals with an immigrant family from Bangladesh, living in London, balancing assimilation with traditional cultural mores. Tannishtha Chatterjee portrays the wife of a loveless arranged marriage who lives in a cramped apartment with her much older husband and their two teenage daughters. She receives frequent letters from her sister back in Bangladesh, living a happy, carefree life. Then a young visitor befriends her, putting in question her fidelity. This well-acted film could've been a polemic against arranged marriages, but it respects traditions while also showing their devastating emotional consequences.

Biopics, especially those dealing with musicians, have a formula, but if it's not broken, it doesn't need fixing. Crazy, which is coming soon to a theater near you (as they used to say), is just such a film, telling the life of a footnote character in music history, but with energy and verve.

Nashville-born Waylon Payne, who portrayed Jerry Lee Lewis in Walk the Line and played guitar with Willie Nelson, portrays Hank Garland, who rose to fame in the 1950s, playing with the Everly Brothers, Patsy Kline (hence the title of the movie) and Roy Orbison. Ali Larter, co-star of NBC's Heroes, plays his wife in this story of Garland's struggle with alcohol and depression. It's conventional, but casting an unknown actor whose first career was as a guitarist was a brilliantly daring stroke.

Among big studio releases, Wanted will have you wondering how an Oscar-winning actress like Angelina Jolie could accept violent drivel like this, after her stellar performance in A Mighty Heart. Simple: If you're arguably the biggest movie star in the world, you occasionally do something like this for a studio. Then you get the chance to make an important film.

As the opening credits unfurl, we're told that a millennium ago, a secret society of assassins was formed, which survives today. Through a hackneyed use of super-slow-motion, bullets spin slowly, penetrate flesh, people scream in muffled tones as this film gets more gruesome and violent by the frame. Jolie is a member of the group of assassins, headed by Morgan Freeman. James McAvoy, best known for The Last King of Scotland, is the son of one of the assassins, presumably murdered by a rogue colleague. Russian director Timur Bekmambetov, whose specialty had been vampire movies, revels in gore, and clearly hasn't ever heard the English language phrase: "Enough is enough."

In Finding Amanda, Matthew Broderick uses his engaging everyman style to depict an average guy saddled with a gambling addiction. He and his wife, portrayed by E.R.'s Maura Tierney, have a troubled niece, who's headed to Las Vegas and is working there as a prostitute. Broderick, sensing an excuse to head back to the gambling tables, volunteers to find her and bring her home to rehab. What follows is an intriguing family drama addressing real problems.

In the film, Broderick is a successful television producer whose drinking and gambling have put his career in jeopardy. With his straightforward style, he courts temptation and soon finds his niece, played by Brittany Snow, quite content with her sordid new life. It doesn't break any new ground about addiction, but it features compelling performances.