The Hale House hosted its 39th Anniversary Gala Benefit Dinner and Dance, co-chaired by Valesca Guerrand-Hermes, Eva Jeanbart-Lorenzotti, Frederick Anderson, and Douglas Hannant. The splendid evening was brought to life by fashion aficionado guests including Muffie Potter Ashton, Byrdie Bell, Debbie Bancroft, Dennis Basso, Jill Fairchild, Jennifer Creel, Beth Rudin DeWoody, Patricia Duff, Lydia Fenet, Elizabeth Loomis, Tatiana and Campion Platt, Olivia Palermo, and Amy Sacco.

The evening's impressive auction included an extensive collection of the glitziest designer handbags generously donated by Gucci, Marc Jacobs, and Burberry. Guests closed the celebratory evening in style, boogying late into the night.

All hail Hale House's efforts!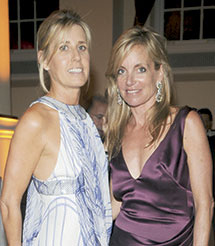 Jill Fairchild, Rachel Hovnanian
| | | |
| --- | --- | --- |
| | | |
| Zani Gugelmann | Valesca Guerrand-Hermes, Eva Jeanbart-Lorenzotti | Elizabeth Loomis |
| | | |
| | | |
| --- | --- | --- |
| | | |
| Brydie Bell | Amalia Spinardi | Lydia Fenet |
| | |
| --- | --- |
| | |
| | |
| Dennis Basso, Valesca Guerrand-Hermes | Kathy Thomas, Veronica M. Beard, Veronica S. Beard |
| | |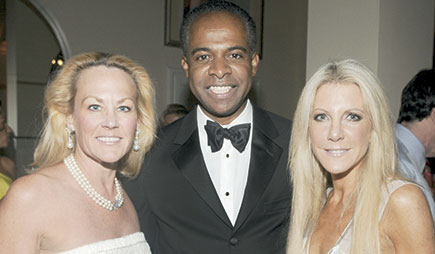 Muffie Potter Aston, Frederick Anderson, Elizabeth Loomis