The army for a brave new literary world put their stakes down at the annual Literacy Partners' An Evening of Readings, honoring David and Julia Koch for their invaluable commitment to and support of adult literacy. The celebration, perennially chaired by Liz Smith, and Arnold Scaasi and Parker
Ladd, welcomed over 500 guests to the New York State Theatre at Lincoln Center.
Four celebrated writers sent inspiration into the atmosphere, reading excerpts from some of the finest lit picks and their own works. Hardball host Chris Matthews did his best Nick Carroway, reading sprightly from a classic, The Great Gatsby; Azar Nafisi delivered passages from her bestseller, Reading Lolita in Tehran: A Memoir in Books, in her warm, passionate voice; A.J. Jacobs read excerpts from his humorous and
thoughtful quest to follow the Bible as literally as possible, The Year of Living Biblically. And Ann Patchett sounded a mysterious note with engaging portions of her terrorist/hostage novel Bel Canto.
The night also featured readings from adult students, Miriam Philips and Tom Martorell, who have made tremendous progress in their commitment to the Literacy Partners Program. Guests toted home book-filled gift bags, but left behind much more: they raised $1.2 mil for Literacy Partners to provide free reading and writing classes to adults in NYC, keeping adult literacy alive and strong. Erica Jong, Liz Smith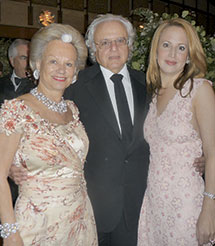 Inga, Ira, and Nina Rennert
Jamee and Peter Gregory

Joni Evens, Ann Patchett, Liz Smith

Jonathan and Somers Farkas

Erica Jong, Liz Smith

Martin and Jean Shafiroff

Dr. Karen Burke Goulandris,
Thomas Knapp on the dance floor
Joan Jedell

Dave and Kath Boyle
shakin' it up on the dance floor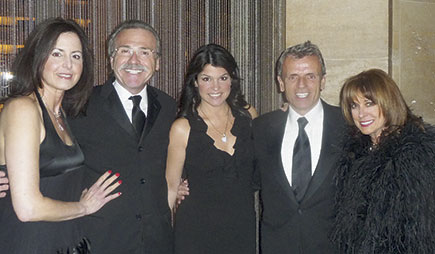 Karen and David Pecker, Maureen Reidy, Richard Valvo, Joan Jedell