Dressed in tuxes and colorful gowns in vibrant spring hues, New York's elite celebrated The New York Botanical Garden's annual Conservatory Ball at its distinguished Enid A. Haupt Conservatory. Winding through flowering trees and thousands of peonies, guests toasted and mingled at the cocktail party in the Perennial Garden and enjoyed tram tours of the Henry Moore exhibition, Moore in America: Monumental Sculpture at The New York Botanical Garden through 250 acres, with a stop at The Peggy Rockefeller Rose Garden.

Gala chairs Friederike Biggs, Maureen Chilton, Ann Johnson, and Caroline Williamson, along with Susan Burke, Gail Hilson, Mary Davidson, Cosby George, Mai Hallingby Harrison, Jeanne Jones, and Barbara Robinson joined the crowd of over 600 in the Conservatory Tent, where all dined on cold filet of beef filled with foie gras and Cumberland sauce, haricots verts, and French potato salad with cucumbers and black truffles, provided by Glorious Foods. Those calories were quickly burned off on the dance floor as Bob Hardwick's music had even those with two left feet swinging to the beat.

The lavish affair, renowned for its smashing success each year, raised $1.7 mil to support the Botanical Garden's acclaimed educational programs and research. Here's to the future coming up roses!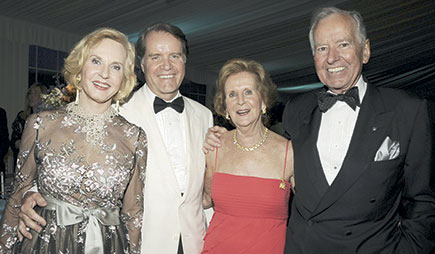 Pia Lindstrom and Jack Carley, Ed and Phyllis Toohey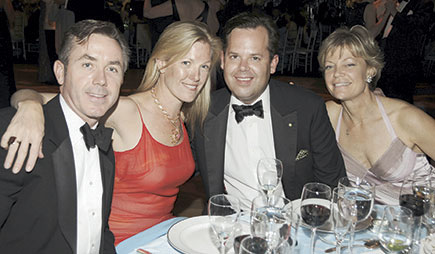 Blake O'Neil, Anne Geraciatti, Nick Prouty, Alex O'Neil
Beth Taylor, Jason
and Susan Sleeper

Cosby George, Kristina Davison

Carol Henderson, Sally Polak
Alexis Maybank, Jerome McCluskey
Andrea Fahnestock, George Hambrecht
Charles and Diana Revson
Steppin' out
Suzanne and Steven Feldman
Shakin' it up on the dance floor
Gillian Miniter, Stephanie Horton, Stephanie Shafiroff
Fiona Rudin
Joanne deGuardiola
| | |
| --- | --- |
| | |
| Joanne deGuardiola, Mark Gilberston, Somers Farkas | Beth and Beau Taylor, Hollie Cutting |
| | |
| | |
| Colleen and Kirk Fergason | Alex Kramer, Danny Baker |
| | |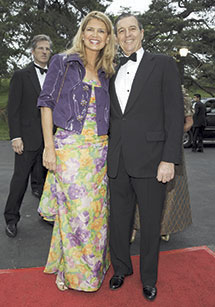 Anne and Clay Rohrbach