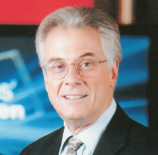 Cassandra's Dream
is the first Woody Allen movie released in January, when mostly terrible films open. Not so with this one. It's an intriguing crime drama with some sardonic laughs, too.
Colin Farrell is the irresponsible, gambling-addicted brother of Ewan McGregor. Though the former star is Irish and the latter Scottish, their accents somehow mesh.
Farrell's London mechanic fixes expensive cars and loans them to his brother to use on dates. Their father runs a restaurant where they work in their spare time.
Tom Wilkinson, superb in Michael Clayton, portrays their globetrotting uncle who tells stories of international adventure. But he's really a shady character, and offers Farrell enough money to settle a huge gambling debt in exchange for committing a murder with his brother.
Writer-director Allen combines wit with tension, humor with drama, in a story about two young lives headed in the wrong direction.
In Bruges stars Farrell and Brendan Gleeson as a Laurel and Hardy team of hit men who've just committed a murder in London. Their boss sends them to Bruges, the medieval Belgian city until things cool down back in London. Gleeson, memorable in Beowulf and Gangs of New York, portrays the calm one; he's fine with spending several weeks in the picturesque but boring little city. Not so with Farrell's character; he wants action, and longs to return to London.
The story twists and turns, before a violent climax. Ralph Fiennes, taking a surprisingly small supporting role—European stars are wont to do this—turns up late in the movie, determined to prevent anything that will connect him to the murder he'd ordered.
The film's climax, which takes place atop a huge clock in the town square, is reminiscent of The Stranger, the superb Orson Welles/Edward G. Robinson thriller. In Bruges is also a come-on for that city's tourism. Despite the bloody ending, you may plan a trip there soon.
Bernard and Doris stars Oscar winner Susan Sarandon and Ralph Fiennes as cigarette heiress Doris Duke and her devoted butler/assistant, Bernard Lafferty, a character portrayed by Richard Chamberlain in a 1999 TV movie. This one airs on HBO. Unlike the earlier effort, which featured Lindsay Frost as a younger Duke, then Lauren Bacall in her later years, Sarandon alone portrays the quick-tempered, self-absorbed socialite who fired employees on the slightest whim and made Meryl Streep's Miranda Priestly in The Devil Wears Prada look like Mother Teresa.
The film, set mostly at Ms. Duke's Hillsborough, N.J., estate, shows the growing affection between the tempestuous Duke and her ever-so-subservient aide. Ralph Fiennes, who became a star after Schindler's List, portrays a man of dubious intentions with a drinking problem, which was to shorten his life; he died just three years after his employer after running through much of the small fortune she left him.
Sarandon smoothly ages from a sex-starved spoiled woman who had a piano-playing gigolo and who didn't suffer fools lightly, to a woman who survived a massive stroke and never fully recovered. The odd relationship between these two—never sexual, since he was gay—is plausible. Bob Balaban, the actor-director, produced Gosford Park, which was about an earlier generation of blue bloods.
He directs his actors here in a subtle, underplayed style so that you get lost in the characters, and realize you're watching the last years of one of the loneliest, and last remaining, celebrity heiresses of the post-war period.
U2 3D is a 3-D documentary filmed at a U2 concert during the fourth leg of their Vertigo tour, in 2006. The first half hour or so is visually stunning. Bass guitarist Adam Clayton's guitar seems to stick out of the screen. You can almost reach out and grab the microphone stands. Bono seems about to land in your seat. But if you're not familiar with Bono aside from his humanitarian efforts, it soon becomes a chore. There's no intermission; just 14 numbers and what looks like 50,000 fans cheering endlessly. The 3-D glasses are smaller than those needed for Beowulf, and I thought some of the women on shoulders looked like they were sitting in the front row of the movie theater. Amazing? Yes. But I couldn't relate to it beyond the technology.
The Business of Being Born is a stunning documentary produced by TV personality and actress Ricki Lake. Dissatisfied with the process of her first delivery, she decided to investigate the idea of midwifery. The movie is a comprehensive study of the pros and cons—mostly the pros—of home births. It gets a bit preachy, but is still quite provocative.
Mad Money is an ordinary crime caper with intriguing stars but little else of interest. Ted Danson plays a laid-off financial analyst married to Diane Keaton. Desperate for work, she takes a job cleaning bathrooms at the Federal Bank and soon concocts a scheme to steal old bills destined to be burned. Joining in the scheme are fellow cleaning ladies Queen Latifah and Katie Holmes. The cast is far more intriguing than the plot, which just sits there on the screen, devoid of any twists or humor. It's about as interesting as reading a bank statement.
Finally, Be Kind Rewind stars Jack Black and rap artist Mos Def as friends who meet in a run-down video store in Passaic, N.J., the birthplace of "Fats" Waller, the early jazz immortal. The store, still carrying only obsolete VHS cassettes, is owned by Danny Glover. When he goes away for a few days, he leaves his store in the care of Mos Def. But when Black's character breaks into a nearby power station, he's "magnetized," as he puts it, and when he returns to the video store, he unwittingly erases all the tapes. The pair then begin making their own versions of movies like Ghostbusters and Driving Miss Daisy, hoping customers won't know the difference. It's an interesting idea, but it resembles a student film with a slightly larger budget.