Leonard Bernstein, a lifelong smoker, was busy lying buried at Greenwood Cemetery in Brooklyn, so he couldn't make it to the Israel Philharmonic Orchestra's tribute to him at the Waldorf. In the maestro's stead, his music as well as his daughter, Jamie Bernstein, were present to pay tribute to the musical genius who was often referred to as "Lenny."
Bernstein's collaboration with the Israel Philharmonic Orche stra began in 1947, and he was named the orchestra's Laureate Conductor in 1988. To kick off Lenny's 90th birthday celebration, 20 years later, the orchestra performed from his extensive oeuvre, including selections from West Side Story, Candide, and On the Town. Michelle Areyzaga, Elizabeth Shammash, Jeffrey Picón, and Hugh Russell provided their singing chops in the soprano, mezzo, tenor, and baritone departments, respectively.
Lastly, our good friend Tony Bennett took to the microphone and crooned a little Bernstein for the road.
Tony Bennett
Ingeborg and Ira Rennert
Stacey and Matthew Bronfman
Amb. John Loeb Jr.
and Sharon Handler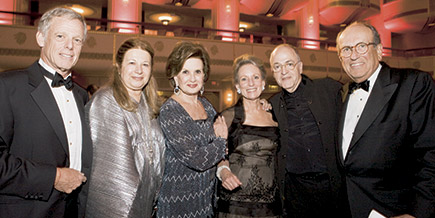 David Hirsch, Suzie Shoshani, Judith Resnick,
Rochelle Hirsch, Avi Shoshani, Burton Resnick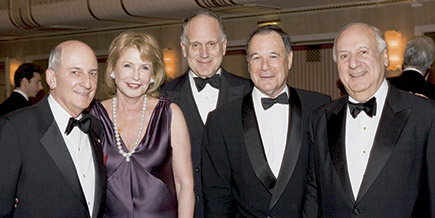 Charles Bronfman, Lauren Veronis, Ronald Lauder,
Amb. Dan Gillerman, John Veronis