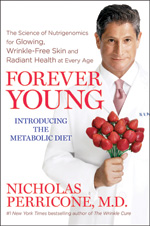 Healthy-aging expert Dr. Nicholas Perricone is a board-certified dermatologist to many of the world's most beautiful faces, an award-winning scientist, an inventor, and a New York Times bestselling author. If you asked his patients, they'd probably also add "miracle worker" to his résumé. As Academy Award-winning actress Uma Thurman says, "Dr. Perricone has not only helped me look better, but has improved my overall quality of life."
Dr. Perricone's pioneering approach is more than skin deep; it offers the keys to a more vibrant life. He shares his latest scientific breakthroughs in Forever Young (Atria Books), an extraordinary guide to experiencing more radiant health, glowing skin, boundless energy, less body fat, and a renewed optimism.
The cornerstone of the entire Perricone approach is a powerful anti-inflammatory diet packed with delicious foods and targeted herbs and spices intended to alter your genetic blueprint and create a new and better you. Dr. Perricone provides dozens of cell-protecting recipes and an expansive source list of recommended foods and products, making this an invaluable handbook for putting the brakes on aging. No matter your age, this book supplies everything you need to know to keep you looking - and even more importantly, feeling - younger.
---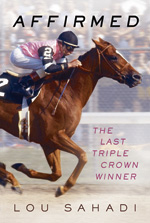 Horse racing has never seen a more intense rivalry than that between Affirmed and Alydar, back in 1978. The journey through the Triple Crown races - Kentucky Derby, Preakness Stakes, and Belmont Stakes - is difficult for both horse and jockey. To this day, 33 years later, after Affirmed accomplished the feat, horse racing has not seen another Triple Crown champion, let alone a greater rivalry than the two gallant chestnut thoroughbreds waged that spring. Lou Sahadi magically recaptures that extraordinary time in horse racing with his new book, Affirmed: The Last Triple Crown Winner (St. Martin's Press), with a foreword by Affirmed's Hall of Fame jockey, Steve Cauthen.
The accomplishments of the players behind the horse are impressive. Owner Louis Wolfson was a kingmaker, a brilliant financier who established the art of corporate takeovers. The teenaged Cauthen won the Kentucky Derby just five days after his 18th birthday. Shrewd trainer Lazaro Barrera had emigrated from Castro's Cuba into Mexico and arrived in California almost penniless.
---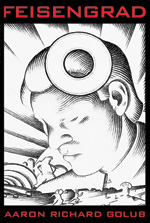 In Feisengrad's world, known only as The Z, human babies emerge from large eggs in laboratories. Food is limited to a substance called "vegetable," and constant war is waged against an unnamed enemy. Aaron Richard Golub skillfully weaves the story of Feisengrad (CreateSpace), the tale of a 1984-style dystopia ruled by the umpires, who make you jump onto a baseball plate when you commit a crime, and it's entirely up to them whether you're safe or out. The normal citizens, called Plow7s, are expected to get jobs and a girlfriend...all in their first week of life.
The rules of the game are known only to the cops and umpires, and they appear to be completely arbitrary. Like other residents of The Z, Feisengrad must find friends, a job, and a girlfriend in order to remain "safe" -but in doing so, he soon finds himself drawn into a larger conflict that threatens not just his existence, but the internal harmony of The Z.
---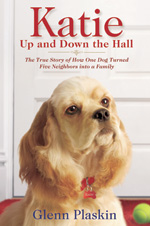 Glenn Plaskin's Katie: Up & Down the Hall (Center Street) is the heartwarming story of how five neighbors living in a New York City apartment building are brought together by the purchase of a remarkable cocker spaniel.
This is the transcendent story of how three generations of strangers and a dog create their own little family amid the pressure and intensity of city life. At the center of it all is Katie, an astutely intelligent spaniel with an unforgettable face who becomes a celebrity in her neighborhood. There she is, alternately racing up and down an 80-foot hallway between apartments, pushing open doors with her paws, or trotting outside along the Hudson River, surrounded by her "pack" of human friends.
Through Katie's soulful eyes, we witness nearly 15 years of antics and family adventures spanning everything from Hollywood high times to the terrors of 9/11.
In the tradition of books focused on the magic of mentor friendships, Katie is revealing in its reflections on the definition of family relationships and the unique power of a dog's love.