Fame is fleeting, the public fickle, and who's in and who's out is as changeable as the tide.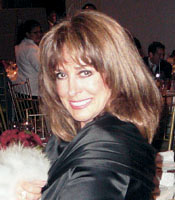 Hemlines go up, hemlines go down. It was disco, then the moonwalk, now Dancing With the Stars. Cordless phones led to cell phones, then Blackberrys, iPods, iPhones, speed dating, The Bachelor, eHarmony, and MySpace.
Thanks to cable networks and the Internet, the comings and goings of today's celebrities and social A-listers are trumpeted 24/7. And the question of who's in and who's out is now more likely to refer to who's in and out ... of rehab and jail.
Since the early '90s, junk-bond mogul Michael Milken, Sotheby's chairman A. Alfred Taubman, and stoic lifestyle maven Martha Stewart all served their time. Recent headlines have featured the DUI arrests and rehab ins and outs of Mel Gibson, Kate Moss, Winona Judd, Mary-Kate Olsen, Vivica A. Fox, Britney Spears, Lindsay Lohan, Nicole Richie, and Paris Hilton.
Ah, Paris. The latest caged starling went from a childhood residence at the Waldorf Towers in NYC to a grownup incarceration in the Twin Towers Correctional Facility in L.A. Caught between an adamant prosecutor and a compassionate sheriff, she ended up serving 23 days, although 80 percent of those convicted of the same offense are released after 14 (if not three!) days, due to overcrowding.
She certainly served more time in jail than I. Lewis "Scooter" Libby Jr. ever will. This former chief of staff to Vice President Dick Cheney was sentenced by a federal judge to serve 30 months after a jury found him guilty of perjury, obstruction of justice, and lying to federal agents during the probe into the 2003 leak of the name of CIA covert operative Valerie Plame. President George W. Bush commuted his prison time after concluding "that the prison sentence given to Mr. Libby is excessive," especially since this was a first offense, since the probation office had recommended a lighter sentence, and since certain factors "could have led to a sentence of home confinement or probation." The same conservative commentators and talking heads who last month groused that Paris didn't serve her full sentence applauded Scooter's 11th-hour scoot from jail. It seems they thought that his probation and fine, and the damage to his career and reputation, were harsh enough punishment. Is this equal justice under the law?
Paris, who has become an international businesswoman and multimedia phenomenon (model, designer, actress, singer, writer, party girl), was trapped by her privileged image and used as an example of the worst kind. Society seems to relish every opportunity to punish the privileged for enjoying themselves and living their lives the way they choose. It's indeed ironic that instead of buying her freedom, her fame and fortune bought her a harsher penalty than the average U.S. citizen would have gotten.
Apparently Paris has been suffering from a severe case of attention deficit disorder, for which she takes Adderall; her claustrophobia also kicked in. It's curious that her legal team neglected to introduce her ADD diagnosis during her court hearing (for driving twice with a suspended license during a 36-month probation period for a DUI offense). Individuals with this disorder frequently self-medicate with drugs and alcohol. That might explain why Paris repeatedly "forgot" that her license had been suspended. Revealing her ADD also might have softened her image as a promiscuous man magnet with serial fiances and marital near misses. Consider the reality of jail, though. How many type-A-personality A-listers with mental demons (you know who you are!), disguised by the chaos of life and buried by professional success, would be overwhelmed if they had to sit hour after hour in an 8-by-12 space?
In prison, 26-year-old Paris went from a spoiled little rich girl complaining that she couldn't moisturize to a sober young woman who told Barbara Walters via telephone that she "has changed." She was reading the Bible (and her fan mail), became more spiritual, and realized that "acting dumb" is no longer cute. She now plans on using her good fortune and position to create social change, perhaps establishing a facility for sick children. And, as she told Larry King, she'd like to open a transitional home for women recently released from prison.
For Paris, not seeing herself in a mirror for 23 days was life changing ... and was that not punishment enough for her? If she couldn't see herself physically, then she had to look within. To survive, there was revelation-a realization that the inside was something that could never be incarcerated. Paris met the inside Paris (no pun intended). She had to actually lose herself before finding herself again. It was a rebirth of sorts. There is always resistance before transformation. Like the phoenix, Paris has risen again.
Perhaps she will establish a new Paris Hilton-not just a new persona, and certainly not a new Hilton hotel in the city of Paris, but a luxury Big House for the big-moneyed-an institution that falls in the public consciousness between the shows Big Love and Full House. This Big House (which most certainly will be full), will offer double- and single-occupancy luxury cells, with or without gourmet room service and private showers; 1,000-thread-count cotton sheets; a traveling cart with beauty products; a modern library; cable TV; air conditioning; and daily Blackberry, Internet, and iPod use. Inmates, not taxpayers, will foot the bill. And while on the inside, those serving time will be encouraged to devise post-sentence plans for philanthropic service.
Perhaps Paris will also publish a book-a more exclusive version of the Hamptons' Blue Book. This Jail House Blues Book will be an even more exclusive roster of rich and famous jailbirds who've flown in and out of the coop. It's hard to dispute that getting arrested and checking into jail or rehab is, quite honestly, the quickest way to get hours of media headlines and thus rejuvenate a career.
Some may argue that community service would have been a more appropriate punishment for Paris. That's what was meted out to substance abusers George Michael and Boy George and phone hurlers Russell Crowe and Naomi Campbell, and they were neither as sweet, nor as sheltered, as Paris. Some feel that sweeping leaves in the park, scrubbing toilets, and dumping trash would have been a sufficient reality check. No matter where her producers sent her each season to experience life in the real world for her reality show, The Simple Life, nothing proved to be as simple, as spartan, or as shocking a wakeup call as the reality of the county lockup.
In 23 days, Paris went from the catwalk on the red carpet at the MTV Awards to the jailhouse catwalk as she exited the pokey. Paris, the dress rehearsal is over; this is your life! Use your many gifts to live it well, but in the process, don't lose sight of yourself, completely. Don't just blend into the woodwork-as many jealous people would like to see you do. Keep your individuality and your youthful, joyous, fun-loving spirit! Hey, life's a party (sans the drinking and driving)! Let's not forget that, either.
Stay safe, have fun, and enjoy The Sheet!
---
Joan Jedell appears on national and local TV and radio including guest segments on the CBS Morning Show and on 77 WABC radio every Saturday morning at 9:10. Her photographs are syndicated worldwide.