Two-Thousand and Seventeen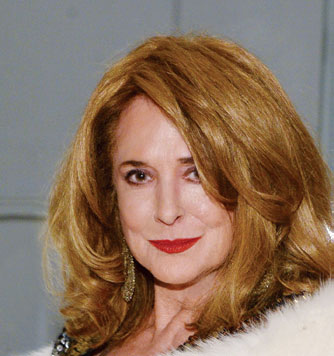 I'm guilty. There, I said it. Call the Thought Police. Call Think- Pol. I am (probably) guilty of thoughtcrimes.
It's 33 years after the year 1984, almost one year since the demise of Gawker, and things seem as Orwellian as ever.
Forget about the fact that Big Brother is watching and recording us. Between Facebook, Google, Apple, the NSA, and our cell phone providers, any sense of privacy has gone out the window. Don't even get me started on the fact that my smart TV-yes, Orwell's telescreens are now in our homes-might be recording my living room chatter.
My most recurring thoughtcrime is that I actually wonder if we are on the verge of losing sacred protections like the First Amendment, (if we haven't already). You remember the First Amendment, don't you? Remember the part where it says, "Congress shall make no law abridging the freedom of speech, or of the press"?
In the book 1984, first published almost 70 years ago, individualism and independent thinking are illegal. The worst offenders are dragged off to be tortured and reeducated in the feared Room 101. Although things might not get quite that bad, this no longer seems like the same America we sang songs about in school.
Look at things today. We live in a time of "fake news" and "real news." In a time where the press is being chided for reporting the truth and/or prevented from reporting the truth. In a time where a media company like Gawker, which had a strong First Amendment defense, lost to Hulk Hogan.
We live in an age when college campuses are restricting free speech and quashing independent thought if that speech and that thought diverge from what is deemed acceptable. The campus used to be a place where students and teachers freely engaged in
CENSORED
and those damn Citi Bikes!
Now that I've got some of my concerns off my chest, let's talk Hamptons summer fun and the best of the best social events of the season. This issue gives you the skinny on it all.
Developer Antonio "Nino" Vendome is the subject of our cover this month. This inspiring Italian-born New Yorker's life story takes us on a journey from shining shoes in Astoria to serving almost a million free meals to first responders at his Canal Street restaurant following 9/11. Today, his long-awaited revolutionary Philip Johnson structure, the 26-story Habitable Sculpture, is finally about to come to life as a work of art you can live in. It's a must read.
Society bandleader extraordinaire Alex Donner, who entertains in NYC, the Hamptons and around the globe, talks about his soundtrack for happiness. Jill Brooke spoke with Holly Peterson about her latest book, the novel It Happens in the Hamptons, and her egalitarian take on the social struggle. Brooke also spoke this month with April Gornik, who gives us insight into her art, life, and her Sag Harbor Cinema Project.
Check out Park Avenue dermatologist Dr. Howard Sobel's "From Top to Bottom" beauty tips and Parker Goldstein's "Millennial Musings" (all about getting off your smart phone for a minute to really talk to someone), and don't miss Jeffry Lyons's movie reviews and Jan Silver's column on cultural events, shopping, and dining. "Literary Lowdown" is for beach readers, and Aubrey Reuben keeps us informed on the Great White Way. Our "Hot Dates" calendar will keep you in the know on all your gala and event happenings.
Watch for your own close-up among the swells at one of the many glam parties covered in these pages, a feast for your senses! Don't be a wallflower when you see me at the best happenings in the Hamptons. Come say hello and be camera-ready!